About Steve Bell
Early Days

I was born in New Zealand, to British parents. Dad was from the north of England, and Mum was from the south. Both had totally different accents, and neither sounded anything like the 'down under' accents of Australia and New Zealand. So I ended up with a mixture of all three.

Growing up we lived in Tawa, a small suburb just to the north of the capital city, Wellington.

You could say that we had the best of both worlds; the history of the British heritage, and the freedom of living in the paradise of New Zealand.

Wellington, New Zealand
Technical Background
I was selected straight out of high school to be trained by New Zealand's prestigious Physics and Engineering Laboratory, in the government's Department of Scientific and Industrial Research (DSIR). This was the NASA of New Zealand!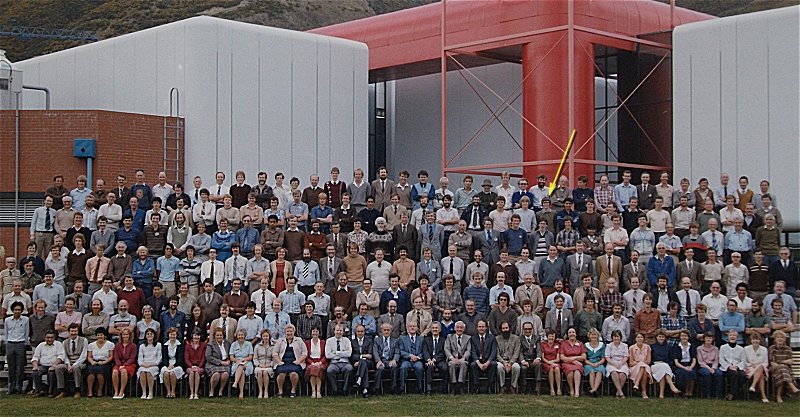 This was a wonderful opportunity, but it was HARD. You worked by day and studied by night. By the end of our training those of us that survived had our academic qualifications as well as the best work experience available. Through the DSIR I learned that there was nothing that couldn't be done - it just took time and dedication.
When I was 22 I started my own company, Digital Design Ltd. This ultimately brought me to the United States.

Over the years I have enjoyed building custom electronic equipment for clients, developing custom software, and running business websites and communication systems in a secure networking environment.

One of my equipment racks.
Moved to the United States
I was getting more work in the United States than in New Zealand, so I moved here.

In 2009 I became a US Permanent Resident.

I have lived and travelled all over this incredible country; Texas, Tennessee, Colorado, Virginia, Maryland, Washington DC, and of course New York and California.

The people everywhere have been wonderful to me, and I have made some fantastic friends.
Started doing Voice Overs
Everywhere I go in the United States I get the same two questions. I can't even go through a fast food drive thru without being asked:

"Where are you from?"

"What are you doing in ...insert name of town... ?"

So may people have commented on my voice and said that I should be on TV or radio, that I decided to set myself up, learn as much as I could about voice acting, get some wonderful guidance from those already in the industry, seek out great coaching, and see where it all leads. The response has been fantastic.

Many people have described me as a cross between 'the crocodile hunter' and a gentleman.

Personality is of course a big issue too, and it is important to have a great sense of humor. In fact I've had people say "We love working with you Steve, because you just come out and say what we're all thinking, but wouldn't dare to say out loud!" I'm not sure if that's a compliment, but hey, I'll go with it.
My Passion for Aviation
I have been crazy about aviation as far back as I can remember.
| | | | | |
| --- | --- | --- | --- | --- |
| When I was 4 ... | | N2092J at Jefferson County Airport, Colorado | | |
In particular I love helicopters. I am fascinated by machinery weighing thousands of pounds that can suspend itself motionless in the air, while at the same time being able to maneuver to the precision of a fraction of an inch.
Anyone that has ever flown one will tell you that this is the most incredible and intimate relationship possible between man and machine.
As soon as I was able I got both my airplane and helicopter pilot licenses.

Helicopters are fantastic, but airplanes are pretty cool too, just in a different way. Nothing beats "going up for a few aerobatics", as some of my friends will tell you! And for a couple of years I was a member of the Kapiti Formation flying team. We put on displays at airshows, and competed throughout New Zealand.

Flying in New Zealand and flying in the United States is very different. In New Zealand you are always in awe of spectacular scenery. In the US everything is BIG. You have the joys of being "swallowed up by the numbers" as you land at the end of an 8,000' runway - all you can see is white paint - then you taxi for an eternity, and finally have a lineman wave his batons and guide you in to your parking spot. You're flying a little Schweizer but you're being treated like a 747!

Doing some aerobatics near Kapiti Island, New Zealand
Dancing
Dancing is also a passion of mine.

I love ballroom, latin, and swing dancing, and I've competed in the American Rhythm, and American Smooth categories.

It has been a privilege to have had some wonderful instructors.

And yes, I do watch "Dancing with the Stars". Perhaps next season they'll give me a call!